The Stone Age Comes to Foxes Class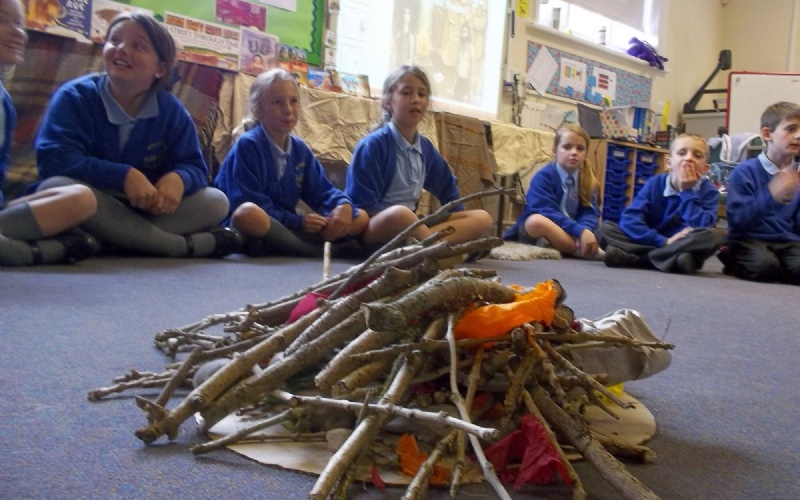 Foxes class arrived on Monday morning to a... cave!
We travelled back in time to the Stone Age - our classroom had been transformed into a cave, campfire included! We spent the morning as hunter-gatherers: foraging for food and searching for firewood, eating food that Stone Age people would have eaten, making jewellery similar to that made from bones and tusks of animals hunted in the Stone Age and making coil pots out of clay. We tried adding geometric patterns similar to 'Grooved Ware' which has been found in Neolithic sites such as Stonehenge and Orkney. In the afternoon, we used charcoal to create cave paintings similar to those found in Lascaux Cave and enjoyed listening to the tales from Horrible Histories. Luckily, we all went home to a home-cooked meal and a warm duvet!