Flow...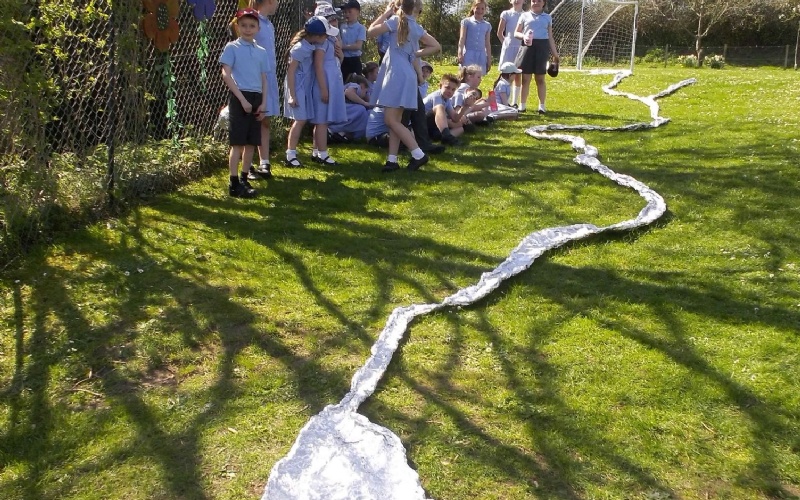 Foxes Flow Topic: Rivers Hook Day
Foxes Rivers Hook Day
Foxes class launched their FLOW topic mapping the river that runs through Witchampton using online Ordnance Survey maps. We mapped the river back to the sources and then followed its journey to the mouth of the river - one of which was at Christchurch Harbour. In the afternoon, we used 50m of tin foil to recreate a class river! It was a great collaborative activity as we built and shaped the river on a shady and sloping part of the school field and built in lots of features - a tributary, estuary, dam, reservoir, meander and mouth of the river. We all watched with anticipation to see if the source of our river (a watering can full of rain water) would follow the river to it's mouth and we were excited to see it was! What a great day.