Witchampton Book Day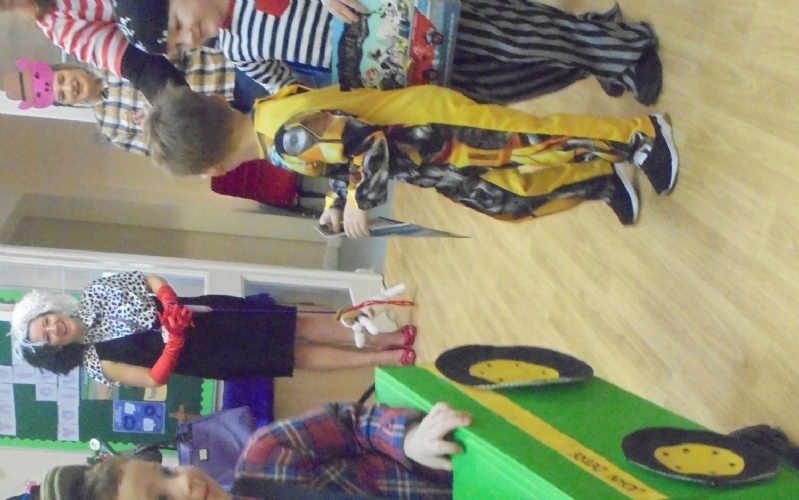 Children in our 'Guess the Book' parade!
On Friday, every child and grown up came to school as a different character! Thank you everyone for making such a big effort to jump inside a book for the day. We celebrated stories such as The Stick Man, Cat in the Hat, the Queen of Hearts, Willy Wonky, Mr Stink, Mary Poppins and our very own Cruella de Vil! We had all sorts inbetween - cats, cows, superheroes, dinosaurs and princesses from a variety of genres. We even had some non-fiction - an Arsenal football player starring in last weekend's football programme and a tractor as one of the entries in the Illustrated Directory of Tractors! Children shared their books in their house groups in the afternoon after a morning of celebrating authors and encouraging everyone to read different types of texts. Happy reading!