Sports Afternoon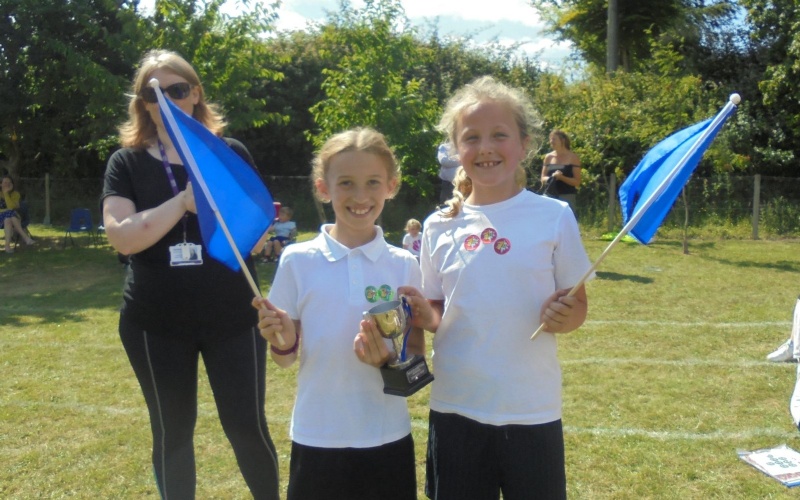 What a fantastic afternoon for sport and fun at Witchampton on Wednesday 3rd July!
Whether we were competing to win, to beat our previous scores, to win points for your house or out there to have lots of fun, we had a great time showing off our talents on the athletics field. We impressed our WFS families with our skills in: Egg and Spoon races, Javelin Throw, Water in a Bucket, Quoits on Heads, Bean Bag Target, Hoops In and Out, Obstacle Race and Hockey Dribble Relay for our house team events and our year group races of Skipping, Obstacle course, Bean Bag Race and a final sprint.
Blues won the most points for the round robin activities - well done blue house!
Well done to everyone for showing many of our school Christian values and also to Little Owls, toddlers and parents for their great effort and sportsmanship this year! We must say a big thank you to everyone for your support in the event, the children do love having supporters from home, to our Year 4s for leading the house groups and organising the races, Coach Jess and also to Sports Leaders from St Michael's Middle. Thank you all!