Foxes Badminton Festival at Allenbourn Middle School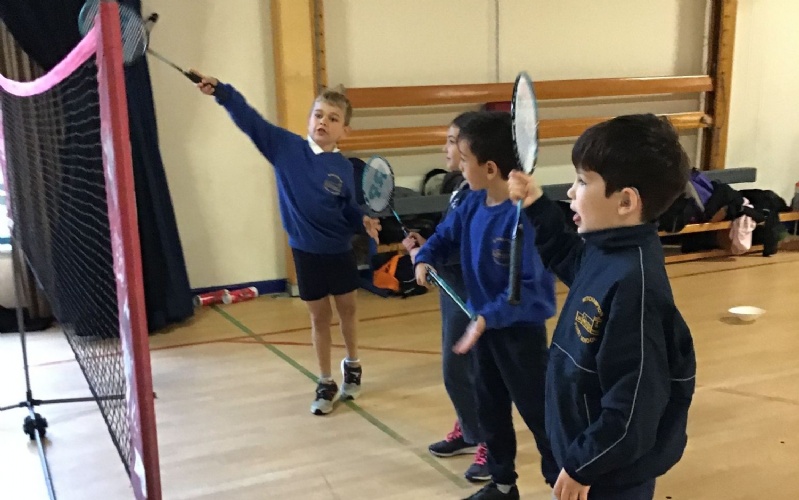 The first of the year's Wimborne Sports Area Partnership festivals started with Badminton workshops at Allenbourn Middle School.
On Monday 16th October all of year 3 and 4 travelled to Allenbourn Middle School where they enjoyed a number of exciting warm up and team-building games in the new gym hall. After this, they were joined by other local schools St John's and Pamphill where they took part in a number of activities to improve their co-ordination skills. It was lovely to play a new sport and to keep us all active. It was also the first time that the class wore the new school tracksuits - also funded for by the school's PE and Sports Funding from the Government. They all looked so smart and felt even more like a team. Afterwards, the children asked if the school could invest in some badminton equipment for the playground or for when we have indoor PE at the village hall so the Sports Leaders will discuss this at their next meeting.