Year 3/4 WASP Football Festival at St. Michael's Middle School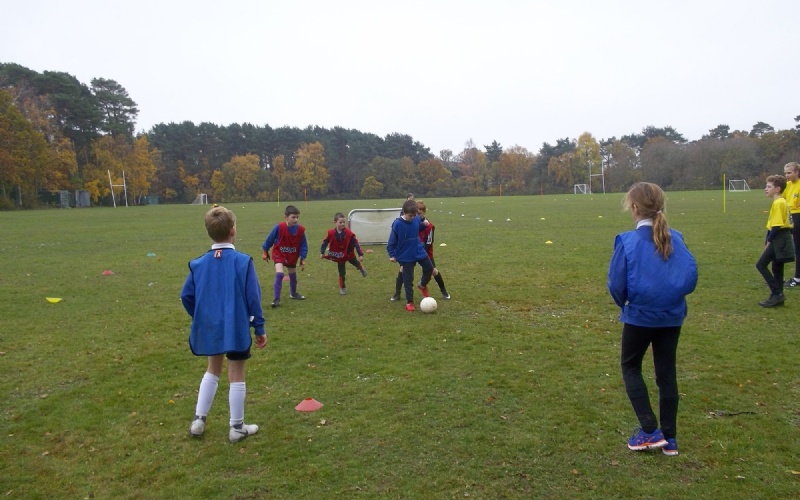 Please enter an introduction for your news story here.
Foxes' Fantastic Football Day at St. Michael's Middle School on Thursday 15th November 2018
Our day of football was full of fun. It was very muddy; our football studs were full of mud by the end of the day!
In the morning, we practised football drills such as dribbling, kicking the ball to each other and pannering (kicking the ball through someone's legs).
We even had fun when falling over! In the middle of one of the games, the other team were winning 2-1 and Tom nearly scored the equaliser. We were grateful for the referees including the ref from Wimborne Town F.C. and also that the St. Michael's Sports Leaders were coaching us and the other teams whilst we were playing. This meant that we didn't argue, the games carried on without stopping and there was no confusion about who won the ball or who was fouling. This also meant that some of us learnt more about the rules of football, for example when the ball went out of the pitch or if someone handballed.
It was great fun because we played proper matches against other teams and Abigail said she accidentally kicked the ball into our goal which was really funny! But we then learnt not to kick to my team mate in the goal because it will be an own goal! Harriet enjoyed being in the goal too.
Thank you to Mrs Cole, Wimborne Town F.C. and the Sports Leaders for helping us, teaching us and letting us experience different football skills and matches. Thank you to St Michael's for hosting and letting us use your facilities. We are looking forward to the next WASP event and using our new football skills in our lessons and clubs in the meantime.
s story here.