Home Learning
Friday 10th July 2020
Last week of home learning Foxes! You have done so well to stay committed to the home learning - well done all of you. This time has really helped you to become life-long learners with more independence. It was so lovely to see the Year 3s on Wednesday and I am looking forward to seeing what you can create for me over the holidays with your present!
This week - there is some Topic Home Learning all about Summer and Spellings for Monday, Tuesday and Wednesday.
Year 4s - how many of you joined in with The Miracle Seed song for the Big Leavers' Service on Friday? You can catch up and watch the service again here, if you missed it:
I am really looking forward to seeing Year 4s next week for some exciting activities! You will need to wear PE kits for the Thursday, school uniform for Friday. Please bring packed lunches both days (free from nuts and oranges), sunhat, wear suncream, bring a waterproof, water to drink, a healthy snack. We will send out a letter about arrival and pick-up times next week.
This week, you will find a new section called 'Summer Holidays and September' on the website here. Rev Suzie has a worship for you about A Really Tall Tower here and I am reading Josh's story from National Writing Day, illustrated by some of the year 2,3,4 keyworker children in school - click here. Please do have a look at the worship songs because Year 4s you will be voting for your favourites for our own, small leavers service on Friday - click here.
Keep in touch all of you and have a lovely weekend!
Love Mrs Green x
Monday 6th July 2020
Good afternoon Foxes! Just a quick update to say the Year 4 Big Leavers' Service information and files including music is in this section. Just click here.
Friday 3rd July 2020
Good morning Foxes! Welcome to July - you have all done tremendously to be doing your school work at home and also learning lots of new skills. Well done to those of you who have shared with me when they have reached their personal goals such as riding solo, tying shoelaces or completing their times tables targets. Some keen beans in year 4 have started learning their x13, x14 and x15 tables now too, wowee!
How did you get on with Mini-Olympic week? Please email your house points to the school for us to count up together.
Thank you and a big well done to those of you who wrote such exciting stories for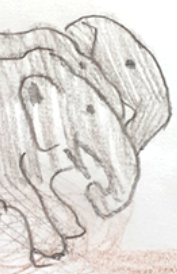 National Writing Day: Matilda wrote The Stampede (a problem to solve at the zoo!), Rudi wrote One Weird Day (about lots of animals on adventure, with a twist at the end) and Josh wrote Day at the Zoo (a camping adventure at the zoo!). Head over to our Story Time page here where you can look at the beautiful illustrations and listen to me read one of these stories... Those who have sent me a story will be receiving your certificates today - congratulations! If anyone else has written or started a story they would like to share, please do email it to me, I would love to read them.
I wonder how some of you are getting on with the Blue Peter Six Badges of Summer Challenge? It is not too late to start - click here to find out more.
I've updated our Heartsmart webpage with Boris and Dave videos, if you would like to remind yourself about the High Five Principles. Click here. Mrs Hancock and Rev Suzie are both talking to us about hope through the story of Noah's Ark here... here which leads us well into our next topic for next week which is all about Rain after Rainbows, a beautifully illustrated book - see the topic planning for more details. I am looking forward to seeing many of the Year 3s on Wednesday afternoon (details were sent by Parent Mail). Year 4s please let the school know if you can attend on the last two days of term - we are really looking forward to seeing you all and are busy planning some exciting activities for those days!
Have a super week,
Love Mrs Green x
Monday 29th June 2020
Good morning Foxes! This week is all about the Olympics! Have a great week and please do send me any questions or super work and photos. Thank you to the children who have sent me their Zoo stories from last week's National Writing Day - they are really entertaining and some of them I will be reading out to feature on the Story Time page!
Love Mrs Green
Friday 19th June 2020
This week we are saying a very big happy birthday to Abigail! I hope you have a lovely time celebrating.
Did you have a great week all about farms? One of our classmates has been looking after butterflies... have a look on the homework share page for photos! If you didn't see the message on Monday, please do have a look at Kit's video he made of life on the farm. Lots of you will remember visiting the farm last year for our World War 2 topic and the year before for our whole school trip. You can watch it here.
Your next week of topic learning is all about the zoo! There are some live videos you can watch on some of the zoo websites around the UK including Marwell Zoo's live webcams here: here. It is National Writing Day on Wednesday and all of the children in Reception to Year 4 at Witchampton have the opportunity to write a story based on The Zoo. You may prefer to work on the writing task across the week instead of the BBC Bitesize English this week. It's up to you how much time you spend on this. On the Class Page, on the school website is a folder full of ideas including planning sheets, vocabulary sheets, pictures, writing tips (click here) and a video you may like to use for an idea called The Night Zookeeper, which you can find below:
We would love to read your stories if you would like to share them - that's part of being an author isn't it, to share your imaginative stories and let us as readers enjoy them. I know you all have great ideas and I know you will enjoy the stories and some of the other pictures on the website too if you aren't sure how to start. Will your story be about a zookeeper or an animal? What do they animals get up to? I also remember back to the start of the Dreamworks movie Madagascar where the zoo animals at San Diego Zoo are happy performing to the visitors... and then Marty the Zebra and the 3 penguins want to escape! You might get some inspiration from that.
Use your courage, be inspired and have a go. There is no right or wrong with stories so use your imagination and get writing. Some of them can share with the rest of your class - if you would like us to. If you would like any more help then please get in touch with me by email.
Have a great week and please do share your learning with me or ask me if you'd like some help,
Love Mrs Green