Pupil Voice
Welcome to our Pupil Voice! We are aiming to be a Rights Respecting School, which is an Award run by UNICEF. There are four key areas of impact for children at a Rights Respecting school; wellbeing, participation, relationships and self-esteem.
School Council
School Council are ambassadors for rights and take part in campaigns and activities to help to bring about change across the school, community and around the World. Children have the right to say what they think should happen, when adults are making decisions that affect them, and to have their opinions taken into account.
Mrs Green leads us in our meetings and we have lots of ideas to share and vote on decisions too. We write minutes, share these with our classes, put them on display and encourage each child to share their ideas with their school council representatives either in person, through classroom discussion or through the golden suggestion box in the hall (an idea given to us from one of our previous school council members).
Spring Term:
| | |
| --- | --- |
| Ruby | Year 4 |
| Finley | Year 4 |
| Bobby | Year 3 |
| Josh | Year 3 |
| Cassie | Year 2 |
| Betsy | Year 2 |
| Milo | Year 1 |
| Lily | Year 1 |
This term, we are focusing on raising funds to support Toilet Twinning, supported by charity Tearfund and suggestions in our golden box of suggestions. More details to be announced soon!
More details on Toilet Twinning here: https://www.toilettwinning.org/
Red Nose Day March 2019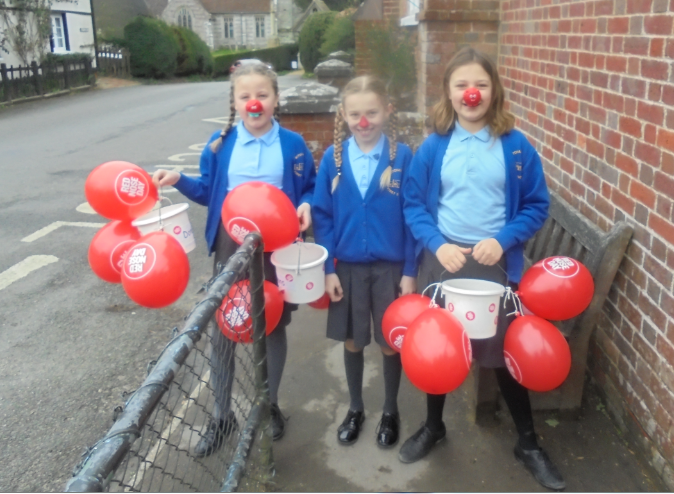 Autumn Term:
| | |
| --- | --- |
| Elfie | Year 4 |
| Ashton | Year 4 |
| Mason | Year 3 |
| Felicity | Year 3 |
| Jake | Year 2 |
| Chloe | Year 2 |
| Felicity | Year 1 |
| Albert | Year 1 |
In Autumn term, we are focusing on Wimborne's War on Waste and choosing charities for the school to support this year. Our aim is to make everyone at Witchampton aware that change will only happen if we all play a part. More information on Wimborne's War on Waste can be found here: http://wimbornewaronwaste.org.uk/ In Enrichment, everyone in the school watched A Plastic Ocean film clip then designed a poster about the journey of plastic. We talked about ways in which we can help the World, particularly life in oceans and rivers, by stopping our use of plastics. Some of the school community are attending the Plastic Free Street Party on Saturday 22nd September 2018.
Feedback through the parents' meetings and from talking to the children themselves mean we will vote for new school council reps each term from now on to give more children a chance to take on this role.
Read more about the UNICEF Rights Respecting School Award here: https://www.unicef.org.uk/rights-respecting-schools/the-rrsa/what-is-a-rights-respecting-school/
Charities: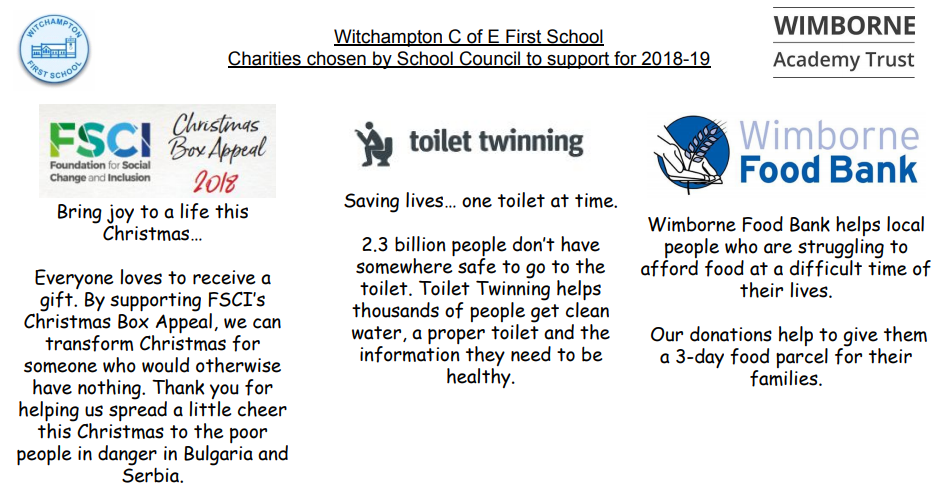 Here are our Year 4 School Councillors with our Harvest donations that all of the children generously donated to Wimborne Food Bank, one of the council's chosen charities we will support this year. School council representatives helped to carry all of the goods and Mrs Giles kindly delivered them to the food bank in Wimborne.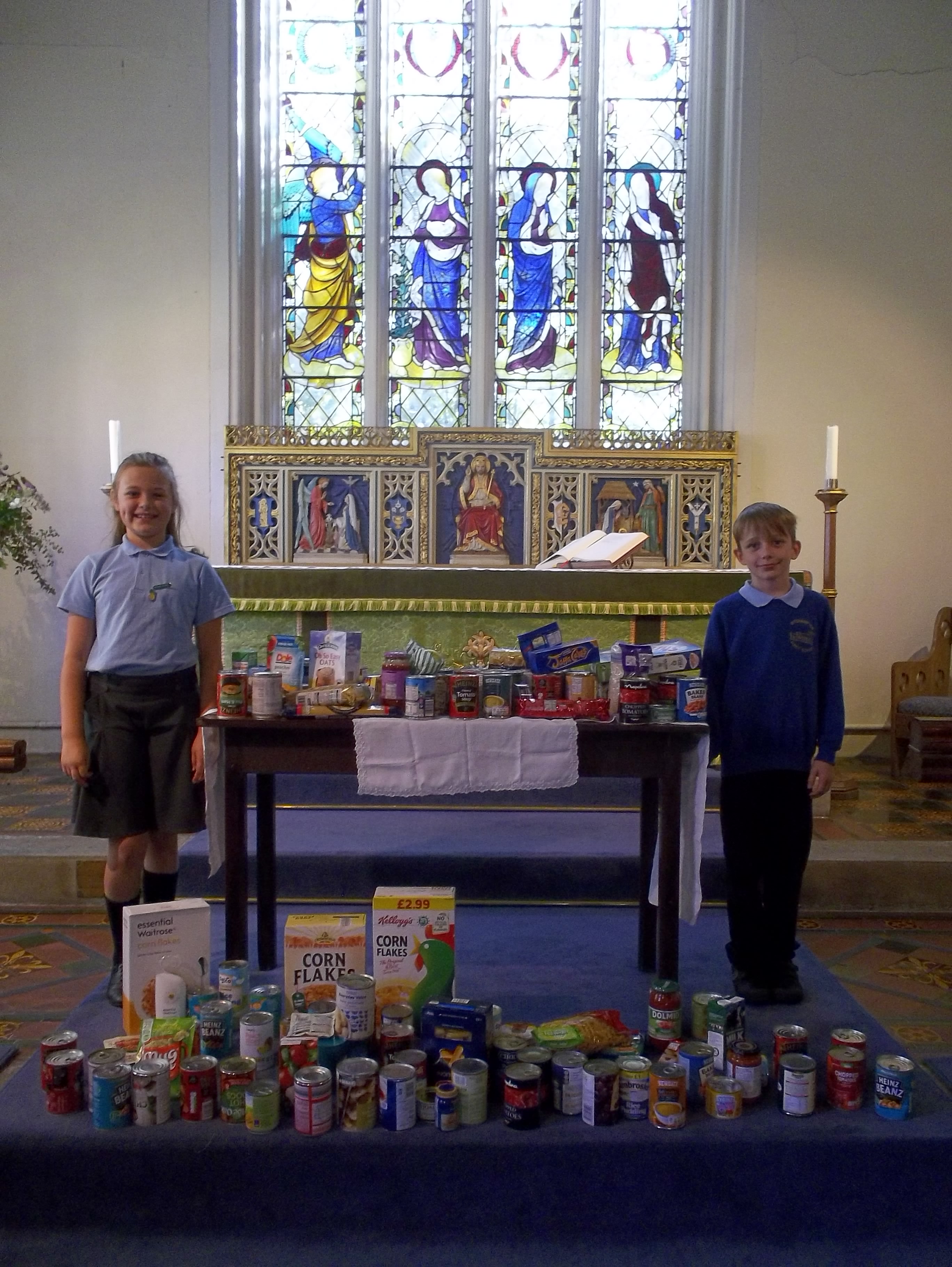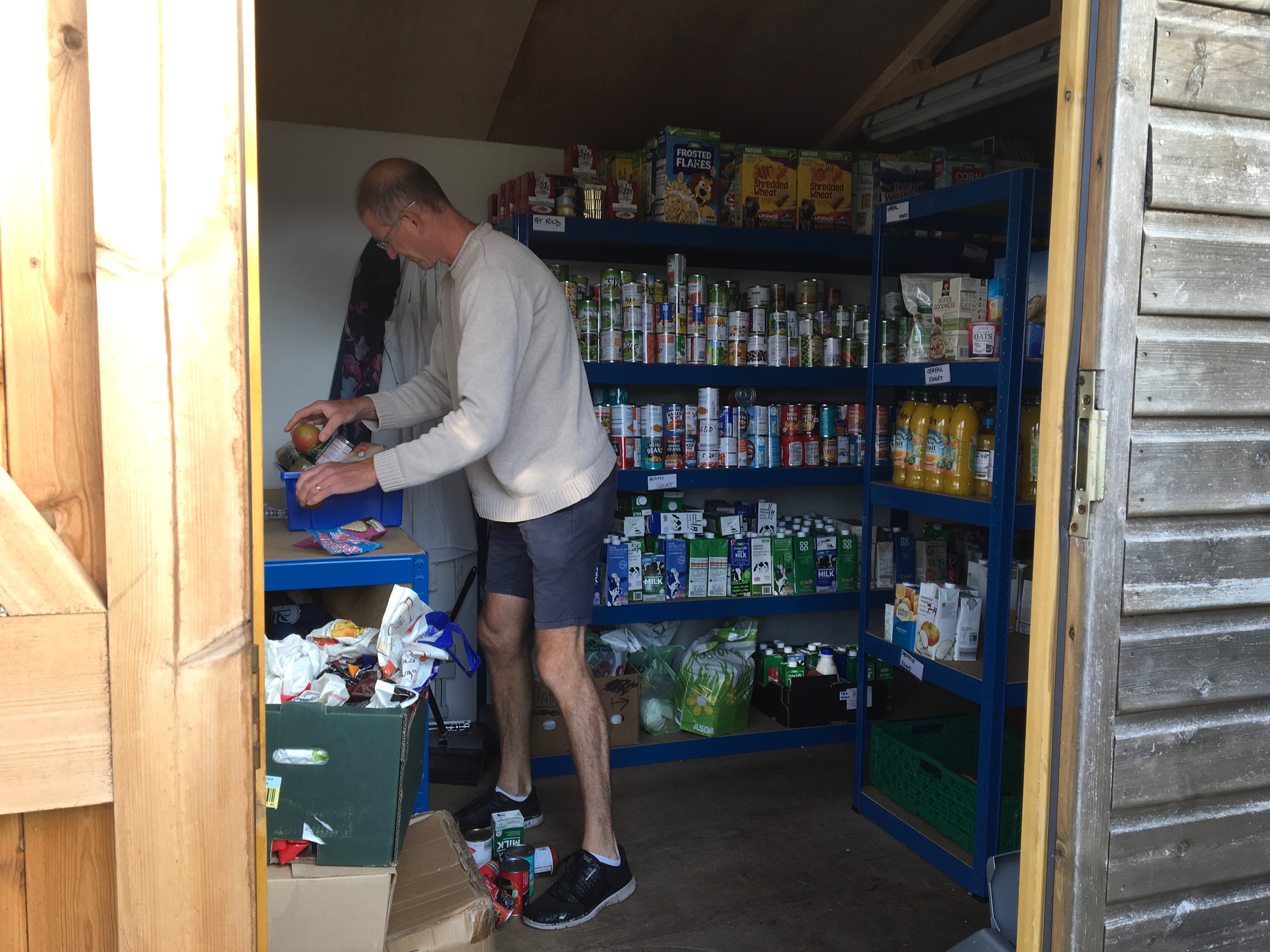 Poppy Appeal
Here are two of our School Council members collecting money for the Poppy Appeal in November - 100 years since the end of World War I.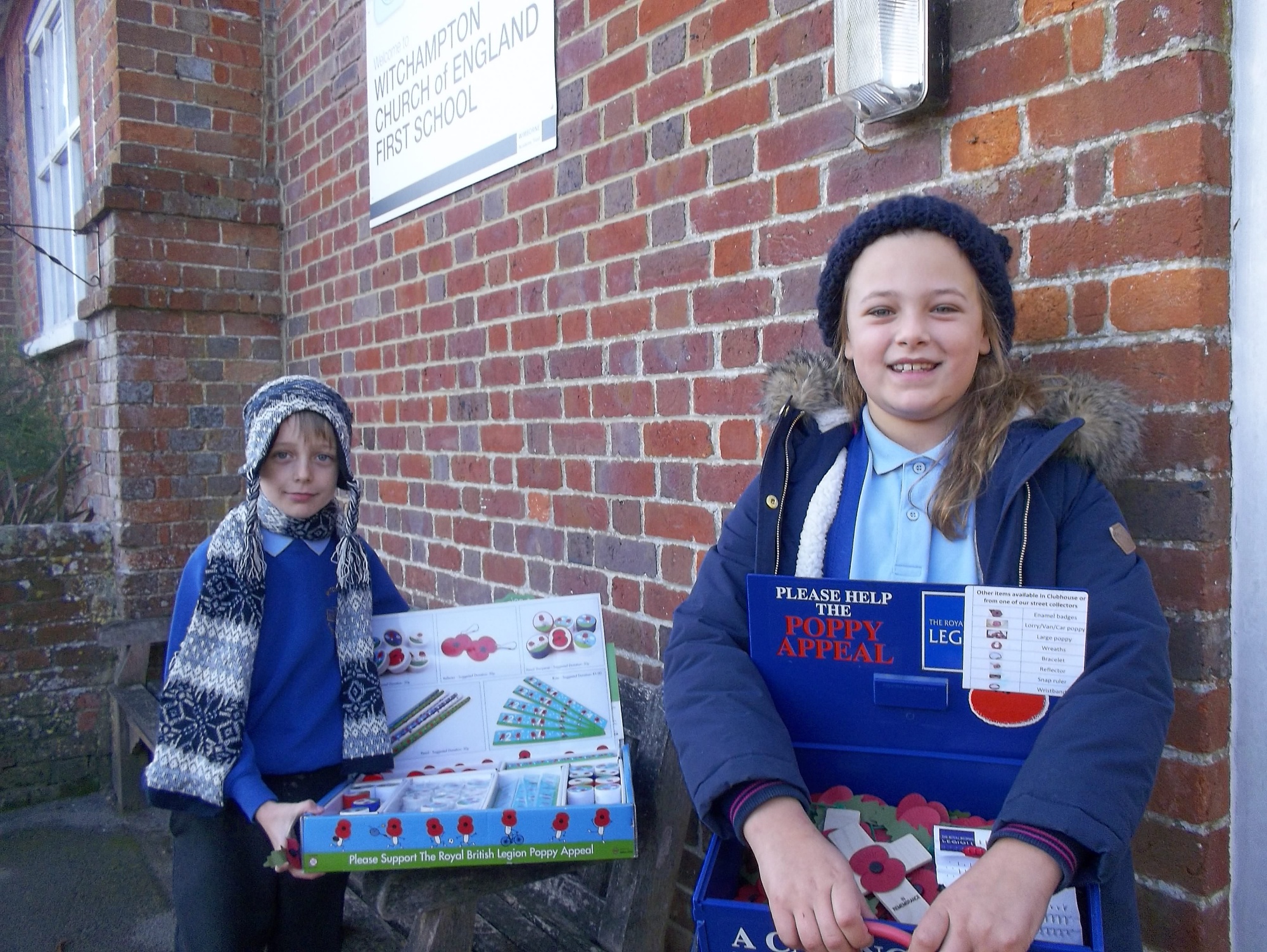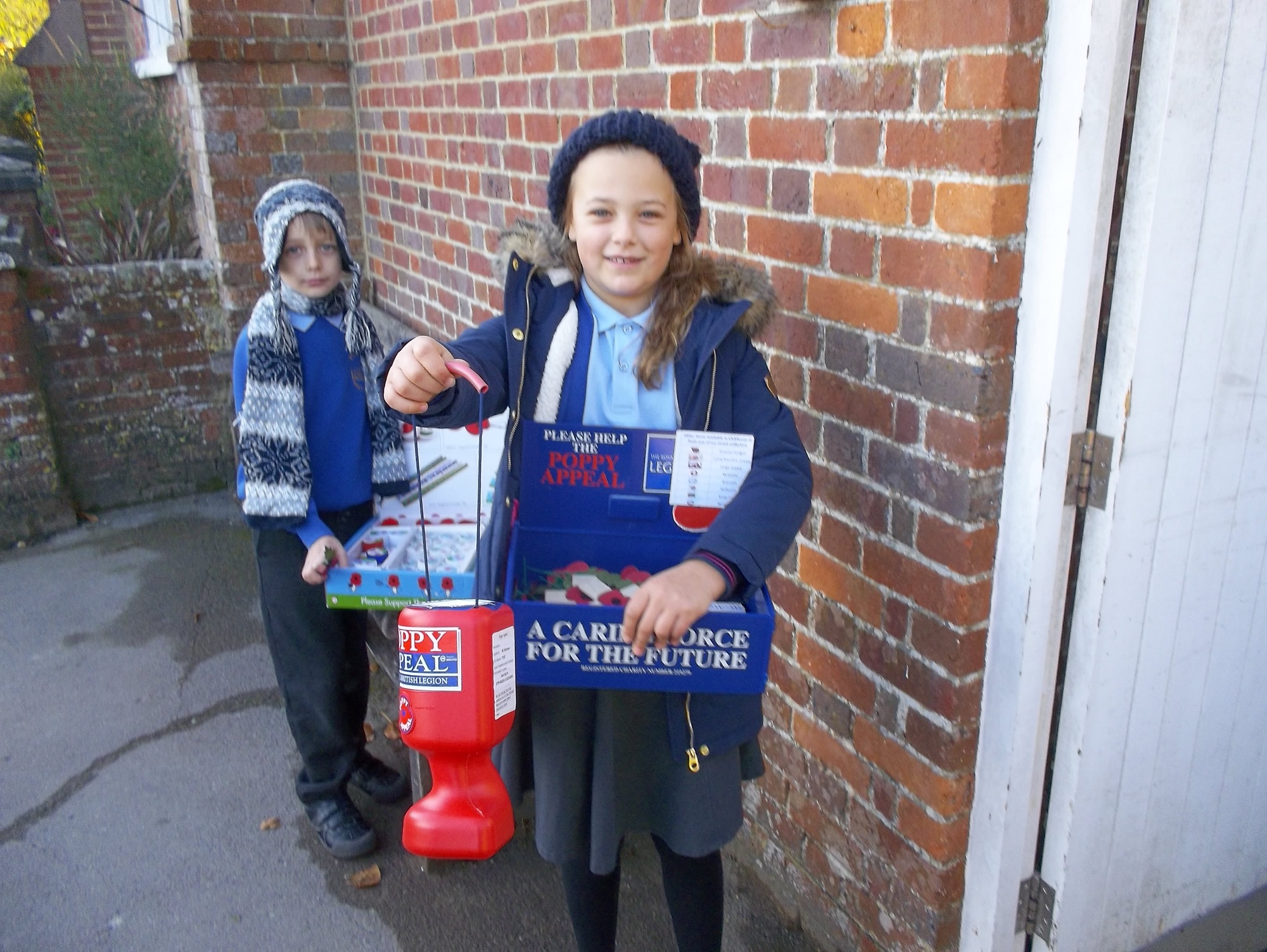 House Captains
House Captains are year four pupils who lead their house in a number of school activities, most importantly sports day in summer term.
| | |
| --- | --- |
| Blue | Ruby and Olivia |
| Red | Samuel and Tom |
| Green | Chloe and Ashton |
| Yellow | Elfie and Isabella |
Play Leaders
Congratulations to our newly appointed Play Leaders; Chloe B, Finn, Isabelle and Amelia.
These year 4s work hard at break time and lunch time to ensure all pupils are having a happy playtime. They help others sort out any problems and help everyone find someone to play with.
Here are our newly trained Play Leaders at Poole and East Dorset Y3/4 Playground Leaders Academy at Ferndown Leisure Centre in their new Bronze Ambassador T-shirts. They learnt lots of new games and team building activities and we are all looking forward to seeing these at playtimes and lunchtimes soon with all children from Hedgehogs to Foxes being involved together.